Argentina eyes off lithium growth despite concerns. The country is seeking to become a leading exporter in a sector on the rise but environmental groups warn of dangers.
Table Of Content
There aren't many people who get to see the Vasquez brothers very often. Their property may be found in the Puna, a wide plateau area in the Andes Mountains, at an elevation of around 12,500 feet above sea level and a full day's travel from the closest city. Catamarca, an Argentine region, is characterized by a harsh and desolate landscape inhabited only by llamas, who are known for their fluffy coats and enormous eyes. There are just a few thin plants scattered over the ground, and they shine a vibrant yellow-green in the intense sunlight.
In 2016, however, the Vasquezes were surprised when a tall guy in his 50s who spoke Spanish with a heavy Australian accent drove up to their isolated farmhouse. He informed them that he knew of a means to get to the massive reserves of lithium that lay only a few miles away, under the unearthly surface of the plateau, and that these reserves were necessary for the production of batteries used in electric cars and other clean energy technologies.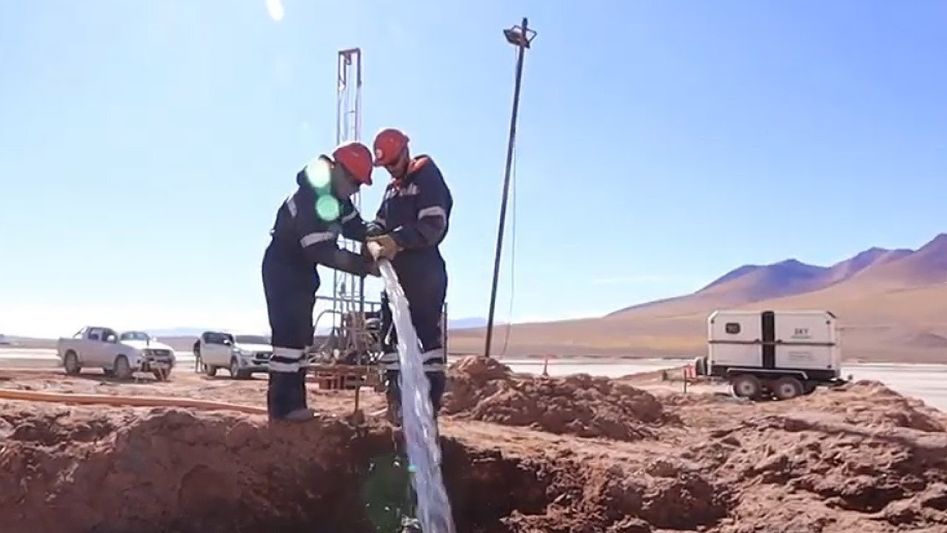 In the Andean highlands, which include regions of Argentina, Chile, Bolivia, and Peru, such alien arrivals are often a cause for concern. North American, European, and Asian mining firms have flocked to the area over the last 30 years to take advantage of its high concentrations of copper, zinc, silver, and lithium (59% of the world's known reserves are here). However, its extraction disrupts one of the world's driest ecosystems; the Puna region sometimes goes without rain for years at a time, and people here depend on a scarce network of rivers and salt lakes that are supplied by subsurface water reserves amassed over millennia. To get to the lithium that lies under salt lakes in northern Chile, mining firms have been pumping water out of them since the 1990s. Even though we don't fully understand the consequences for aquifers, courts and communities in Chile have claimed that mining has decreased groundwater levels, endangering whole indigenous communities.
The worldwide race to acquire lithium has put Argentina in the lead. The nation has just two mines now operating, but plans to open thirteen more and is considering opening dozens more, making it the biggest lithium project pipeline in the world. The fast growth of the lithium industry in Argentina is a reflection of the market's recent transformation from an obscure commodity utilized primarily in the production of glass, ceramics, and lubricants. Well-established mines in Chile, Australia, and China provided the bulk of the supply. However, the International Energy Agency predicts that the global energy shift will cause a 40-fold rise in lithium demand between now and 2040, so mining corporations are fighting to acquire supply in less developed countries like Argentina, Bolivia, Serbia, and Mali. Local communities, such as the Argentina Puna, home to some 50,000 people, are worried they will suffer the same fate as the Mapuche people of Chile, who saw their resources plundered and lands destroyed to serve the markets of richer countries during a "green revolution" disguised as environmental protection.
However, an Australian mining executive named Stephen Promnitz assured the Vasquezes that he knew how to safely mine for lithium without damaging their native soil. In March of 2022, Florentn Vasquez, a pleasant-faced 38-year-old wearing a black sun hat, was standing with his two brothers near a partially constructed adobe home. "He was really nice," Florentn recalled. He claims that their groundbreaking technique will allow them to complete the project with far less water use than competing proposals.
Promnitz's mining business, Lake Resources, which he started six years ago, is preparing the ground for a salt lake lithium mine, codenamed Kachi, only a few kilometers from the brothers' property. The company plans to begin manufacturing lithium carbonate (the metal compound that battery makers purchase) in 2024 using technology from the California start-up Lilac Solutions, with annual deliveries of 50,000 metric tons beginning in 2025. Lilac's technique can recover up to twice as much lithium and return "nearly all" of the salt water to its aquifer in only a few hours, while the traditional method of lithium mining relies on a simple, two-year evaporation process that allows enormous volumes of water to leave.
A flock of flamingos rests in a brackish lagoon close to where Lake Resources' Kachi project will be built. Flamingos and other wildlife depend on a delicate environment in the Andes, which may be threatened by mining growth.
Direct lithium extraction (DLE) is the name of the technique used, and Kachi is one of the most advanced projects in the world to employ DLE. The technology, however, has yet to be validated. Experts claim that DLE has had trouble making the transition from the lab to the field, despite the fact that major lithium producers are investigating it. This includes the world's biggest producer, North Carolina's Albemarle Corp. Concerns have been raised by several investor organizations about Lake Resources' ability to realize its aggressive growth targets in the period allotted. Internally, the company has been in turmoil since Promnitz's unexpected departure announcement in June.He told TIME that leadership changes were "expected" before building on Kachi began and that Lake's chair Stu Crow's resignation "was for completely personal reasons." Kachi is still an important case study for DLE, despite the changes.
There is a crystal-clear financial case for implementing the technology. Without lithium, it is now impossible to charge electric cars or store renewable energy. Prices for lithium carbonate have increased by about 500% in the last year as investors rush to secure supply, but experts predict that this will slow as there is now a glut of new lithium investments.Proponents argue that DLE's quicker, more efficient technique is essential to scaling up lithium production and averting devastating bottlenecks in the energy transition, which would hinder the battle against climate change. Secretary of Energy for the United States Jennifer Granholm dubbed it "a game changer" for the battery sector. According to David Snydacker, CEO of Lilac, "conventional players have not been capable of supplying fresh supplies and the numbers necessary for electric cars," therefore the company has no choice but to succeed. By 2030, either the lithium sector will have undergone a radical transformation or the electric car market will have collapsed.
Environmental fairness is also very much at stake. For a long time, environmentalists have been concerned that the mining procedures used to produce lithium, cobalt, copper, and other "green minerals" necessary for decarbonization also damage ecosystems and injure local populations. Human rights activists have given the mineral they work to protect the name "blood cobalt" because of the perilous working conditions in the cobalt mines in the Democratic Republic of the Congo. NGOs in Chile refer to regions harmed by copper and lithium mining as "sacrifice zones." If Kachi is successful, it might aid Argentina's lithium industry in avoiding such labels. Promnitz argues that "we can't merely repeat the faults of the past" if we are to successfully transition to a new energy system. We need to improve our performance.
The Marxist Bolivian government, which owns the world's biggest lithium resources but has been wary of the potential negative social and environmental effects of mining them, now seems to view DLE as the answer. Officials said in June that six DLE businesses, including Lilac, would be able to compete for lithium contracts after a trial program investigating lithium recovery rates and water utilization.
Environmentalists in Argentina, meanwhile, warn that a more equitable future is in jeopardy in the race for lithium. Most mining operations do not plan to stop until cleaner technology is widely available. Similarly, "cleaner lithium" projects like Kachi have not yet shown that they can function sustainably without depleting freshwater supplies or disrupting an environment that is still poorly understood. The Vasquez brothers, whose family has farmed this property for three generations, are struggling under the weight of their desire to someday pass it on to their own children. Florentn adds, "People from the outside may come and reassure you, 'Don't worry; nothing will happen.'" However, "we are the ones in danger."
You may recognize a lithium mine in South America by its evaporation ponds, which are large, brightly colored pools of brine. The rectangular ponds span dozens of square kilometers of the Atacama Desert in Chile, discharging at least 383.5 metric tons of water for every metric ton of lithium carbonate generated into the air annually. Pools are unusual to see in Catamarca right now: Argentina has been hesitant to establish its lithium sector because of the country's decades-long battle with economic disarray, which has scared away investors. But there are now at least 14 projects in various stages of research or construction in this province.
The lithium miner Livent, based in the United States, has been working in the Muerto Salt Lake for the last 20 years.
The Kachi mines seem to be different from the ones we're used to seeing. A white salt lake, seeming like half-melted snowfall, rests at the foot of a black volcano, with pink and orange mountains and a blue sky as a backdrop. This scene is typical of an early March morning. The brine under the lake's salty crust is being sampled by means of a single enormous red drill.
It will take two years to finish building the infrastructure necessary for DLE's ion-exchange process, which is fundamental to its efficiency. This includes new extraction wells and covered tanks. Promnitz, squinting at the sun through his spectacles, adds, "We'll put the brine in those tanks for only three hours." To remove the lithium ions from the water, Lilac Solutions' ion-exchange beads are used. After being removed from the brine, the beads are washed with a strong acid to extract the lithium chloride. Promnitz estimates that for every metric ton of lithium carbonate produced, around 800 metric tons of brine may be recycled back into the aquifer. Local villages in Chile have experienced groundwater depletion; this should help. However, some freshwater is ultimately used in the transformation of lithium chloride into lithium carbonate, which is then transported to businesses that manufacture battery cathodes.
BMW, Bill Gates', and Jeff Bezos' Breakthrough Energy Ventures are among Lilac Solutions' backers, and their most developed product to date is Kachi. According to Lilac, a pilot project was completed "in the western U.S." using the same beads and ion-exchange process, producing 25 metric tons of lithium carbonate equivalent per year, or enough to make batteries for approximately 400 Teslas, based on estimates made by analysts at Goldman Sachs in 2015. Lilac will have an opportunity to establish itself on the worldwide market with the installation of a somewhat larger pilot at Kachi this year, followed by the start of commercial-scale production in 2024. In April, Ford Motor Company showed its support for Kachi by signing a nonbinding deal with Lake Resources to purchase 25,000 metric tons of lithium carbonate per year. Hanwa, a Japanese company, has signed a memorandum of understanding for the remaining share.
It's probably simply a fortunate accident that newer, more economical methods of lithium mining also use less land and water. But DLE has managed to entice environmentally conscious investors, such as the UK's foreign credit agency, which is now in discussions to contribute 70% of the finance for Kachi's construction. According to Snydacker, Lilac's more sustainable technology "may allow project developers to avoid the blowback" that lithium projects are experiencing from local populations.Legal objections against the use of brine by Chilean mining corporations have been expensive. Protests against mining are not uncommon in the Argentine province of Catamarca and the surrounding provinces of Jujuy and Salta, where residents are concerned about the safety of their drinking water.
Ecologists in Argentina find Lake and Lilac's promises to reduce water use intriguing but unsettling.According to Patricia Marconi, a researcher at the YUCHAN Foundation in Catamarca, "they are guaranteeing us it would have a reduced effect." However, "they have nothing in print." Lake allegedly withheld information from her and her coworkers, much to their chagrin.The corporation has not yet published its EIA report, which increases unpredictability. (The study is still being completed, according to Stu Crowe, chair of Lake Resources, who told TIME that the publication date is slated for the third quarter of 2022).
As a native of the region, Eva Vasquez has a unique perspective on the Kachi project.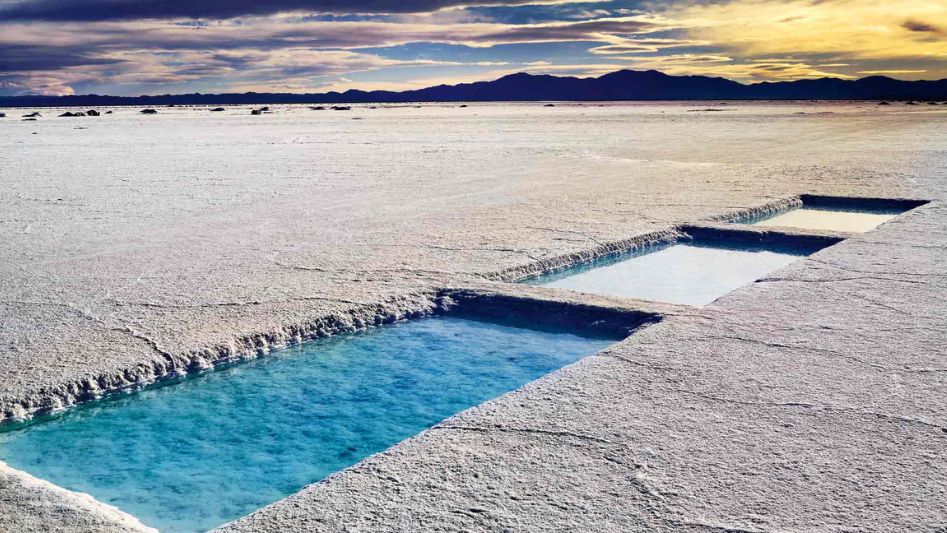 Marconi has two main worries: The first concern is how the subterranean geological structures would react to the reinjection of large volumes of brine into the aquifer. Researchers from Argentina published a report in 2018 calling the practice of reintroducing lithium-rich brines to the lakes "a very hazardous oversimplification" of the process's possible environmental effects. The article claims that concentrating the brines to extract lithium might change their pH and introduce trace quantities of alien chemicals. To prevent the lithium concentration from being diluted at the extraction sites, firms may need to inject waste brine at locations other than those they previously used.
The second mystery is how much clean water will be used in the final steps. Marconi cautions that this water is likely to be so-called "fossil" water, taken from deep aquifers that have been isolated for thousands of years and are not being replenished quickly enough by modern precipitation.
Marconi claims that this will have unanticipated consequences for the salt lakes' fragile geology and ecology. According to her, Argentina has become a "free for all" for the lithium business due to the lack of study done by the national and provincial governments to predict the repercussions of a huge mining boom. Twenty firms wouldn't be investigating in Catamarca if we took seriously the principle of not interfering in environmental systems that we don't understand. It's estimated that, if she had her way, twenty separate study groups would investigate the upcoming events. since the damage has already been done, of course.
There is cause for Catamarca to be skeptical of DLE's environmental guarantee. The bright summer greens and yellows of the Puna are abruptly broken by an odd stretch of black ground three hours north of Kachi, on a winding road that will rattle your teeth as you climb up and down the mountains. The valley of the Trapiche River provides the enormous Hombre Muerto Salt Lake with its water supply. To control the flow of the river into the salt lake, Livent, a lithium mining firm located in Philadelphia and a major supplier for both Tesla and BMW, constructed a minor dam in 1997. The dam collects and concentrates fresh water for use in the Livent mine, which can now produce up to 20,000 metric tons of lithium per year. In March, the final month of the Puna's rainy season, TIME found a trickle of water only a few feet wide running beyond the dam, across a dry, scorched grassland.
Livent constructed a dam in the middle of the Hombre Muerto salt lake, blocking the flow of the Trapiche River.
The mine is the first of its kind in the western hemisphere to employ DLE on a large scale, and it is also the oldest lithium mine in Argentina. Livent uses a hybrid technique in which lithium brines are evaporated in pools, but for "much less time" than is done in conventional procedures. This helps minimize the loss of salt water. Livent states that following the DLE procedure, "most" of the salt water is returned to "the neighboring Salar environment." After that, the lithium is extracted using clean water from the Trapiche River. The firm refused to provide specific figures on brine use but maintained that it had "not contributed to a drop in brine or water [during the two decades it had been operating at the Salar]."
As far as Román Guitián is concerned, Livent is responsible for the devastation of the valley. Guitián and his family were part of a tiny indigenous community that lived along the river throughout his childhood. At the side of the salt lake, next to a beat-up 4×4 that he employs to take visitors around the mountains, Guitián explains that before the mining began when he was 17, they used to get salt from Hombre Muerto and grow llamas, goats, and sheep on the valley's flora. It was quite lovely. However, there are no animals around now since the land is dry.
In partnership with a local non-governmental organization (NGO), Livent and the Eco-Conciencia Foundation have been working for the last year to restore the valley through reforestation and new irrigation systems, as promoted by signs posted along the riverbanks. To be sure, Livent revealed plans to increase the plant's lithium production capacity by the end of 2023 during an event at Hombre Muerto attended by Argentine politicians and Tesla executives in early March. Additionally, the business is looking to double its current capacity by the year 2030, reaching 100,000 metric tons in the process. Livent says it would use "re-use" and "re-cycling" to cut down on its consumption of fresh water in its investor materials. However, it also states that "a more typical pond evaporation-based technique" will be used in the latter stage of growth.
Workers were busy building a pipeline from the Hombre Muerto facility to the Los Patos River, some 10 miles distant, when TIME paid a visit. "They ruined one river, and now they're going to ruin another," Guitián adds. He is now working to get the Atacameos del Altiplano, a group of several hundred indigenous people he helped organize, recognized by the law. With this classification, the locals would have the legal right to have a say in how their land's natural resources are managed. He claims he will use it to protect natural areas from "irresponsible mining." We'll have to leave if we ever run out of water.
Catamarca's governor, Ral Jalil, has said that the province has matured as a result of the tragedy that befell the Trapiche River. He admits that things "may have gone wrong in the past," but that they are being corrected now.With this newfound authority, we are able to exercise greater control. Jalil claims that monthly environmental monitoring is now mandatory for businesses and that if concerns are found, projects will be terminated. Livent claims to have monitoring stations set up on the Trapiche and Los Patos rivers "to check water levels, recharge rates, and water chemistry to help us utilize water sustainably."
In contrast to Bolivia's government, Jalil claims he has no intention of limiting the number of sanctioned lithium projects in the province or prohibiting the use of old, water-intensive processes in future mines. He argues, "We can't overhaul the entire global energy system without mining," and he goes on to explain that "all enterprises, from agriculture to tourism, have their own environmental effects." To go ahead while still extracting, "the way forward is to lessen the effect more and more, via technology and innovation." He hopes Kachi will step forward and become "a leading case."
Promnitz asserts that Kachi will have a lower water footprint than Livent. Based primarily on the Hombre Muerto project, Livent's sole operating lithium carbonate mine, the company's worldwide fresh water usage for 2020 was predicted to be 72.9 metric tons for every metric ton of lithium carbonate equivalent (LCE) produced. Lilac claims it used 18 metric tons of water for every metric ton of LCE produced in its lab. According to Lake, the rate in Kachi will be much lower, and there are plans to employ brackish and recycled water, which will result in even greater water savings.
Promnitz, who started out as a geologist for mining corporations, argues that the procedure of brine reinjection is not as dangerous as environmentalists believe. It's a method that's been employed for decades to boost oil recovery in the U.S. shale sector, he adds, but the salt lakes' sediments are far looser than those beneath oil fields in Texas and Louisiana, so the location of the brine injection shouldn't matter as much. You can't say that there's one certain geological structure where the brine is found. Simply extracting the lithium and replacing it with the original brine is all we're doing.
It seems like Jalil and his fellow Catamarca authorities care more about the mining industry's bottom line than the region's ecosystem. Buenos Aires and foreign investors have traditionally ignored the northwest of Argentina. Politicians view mining as an opportunity to alter that, as firms like Livent have paid for roads and bridges in areas that were previously inaccessible during poor weather and as Lake is in negotiations to recruit local workers and contract services like laundromats with local businesses. Both the mayors of Kachi's two nearest towns, El Peón and Antofagasta de la Sierra, have made statements along the lines of "If the firm expands, the municipality should too," while being suspicious of empty promises.
Juan Carrizo, head of the Eco-Conciencia Foundation, which seeks to "resolve socio-environmental issues" surrounding mining, believes it is reasonable that local authorities would adopt this tack. He explains, "It's simple to protect the environment in areas like Buenos Aires, where you have internet, roads, gas, and transit." However, in this case, community growth is also a topic of discussion.
Miners and non-miners argue in the streets of Antofagasta de la Sierra. Stickers proclaiming "I'm a huge fan of mining" are a common sight on cars, while graffiti reading "hands off our land and water" is an increasingly common refrain. Florentn's property, which is close to the Kachi site, is destroyed.He claims that he would be at a loss as to how to handle any environmental issues that could develop as a result of the project. There is the option of applying pressure to the corporation in the hopes that they will relocate, but "I don't believe we want to do that," he adds hesitantly. "Many locals are actively seeking employment, and they often approach me to express their desire to do so." So now I feel like I'm in a tight spot.
The world's mineral mining industry is about to see a surge. More of a variety of minerals are needed to produce carbon-reducing technology like wind turbines, solar panels, and electric automobiles. According to the International Energy Agency, "the average quantity of minerals required for a new unit of power generating capacity has climbed by 50% since 2010." This is due to the increasing demand for renewable energy sources. It's an opportunity for the mining sector throughout the world to reinvent itself as a climate savior rather than an environmental villain.
Communities, however, are fighting back against mining operations in this age of environmental consciousness. A $2.4 billion project backed by mining giant Rio Tinto that could have met 90% of Europe's current lithium demand was halted by the Serbian government in January following weeks of huge demonstrations. Serbia is widely believed to be home to Europe's greatest lithium resources. Rio Tinto is seeking to resume negotiations with the government after it was reelected in April, but the incident casts doubt on plans by the United States and the European Union to expand domestic mining of lithium and other "green" minerals.
There is a danger that the energy transition may bolster long-standing patterns in which destructive mining is exported to poorer nations where the local population lacks the resources to effectively protest. Rio Tinto acquired a DLE-based lithium project in Salta, Argentina, for $825 million, two months after suspending operations at its mine in Serbia.
Greenhouse gas emissions might be reduced more equitably, according to many environmentalists, if people switched to using less energy-intensive modes of transportation like public transportation and drove less often.
The current mining boom in locations like Catamarca is unlikely to be stopped by such a vision. As a result, communities are left precariously dependent on businesses keeping their new green commitments and on government authorities holding them to account. Guitián warns that if they don't, the global effort to combat climate change and the resulting droughts and heatwaves will be for nothing in this region. "We'll have lithium and electric vehicles in the future, but we won't have water," he predicts. Ultimately, "we arrive at the same destination."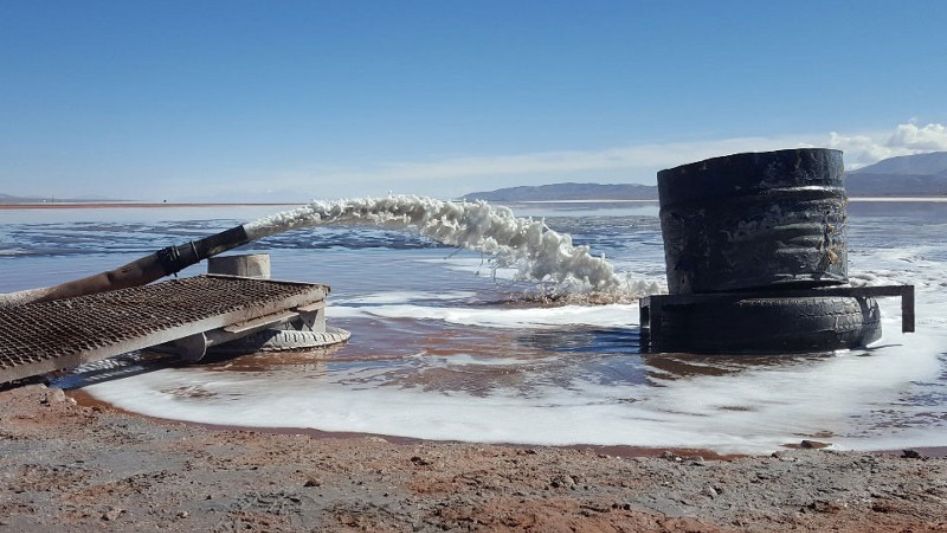 Conclusion
In order for lithium mining to be widely used, significant changes need to be made to the industry. The major companies in the lithium mining industry need to agree to work together with the governments of the Lithium Triangle on the basis of openness and mutual respect. Countries like Chile, Argentina, and Bolivia may take the lead in gathering and analyzing information on the effects of mining and extraction. The Atacama People's Council in Chile has previously taken steps in this direction by installing water-level monitoring stations in a lagoon on the region's salt flat.
FAQs
Is Argentina rich in lithium?
About half of the world's known lithium is located on the salt flats of the so-called lithium triangle, which consists of Argentina, Chile, and Bolivia. About 30% of the world's lithium was produced in Argentina and Chile last year, with the remainder mostly from Australia.
What country controls the most lithium?
The lithium deposits in Chile are the largest in the world at 8 million tons. In comparison to Australia (2.7 m), Argentina (2.0 m), and China (1.0 m), the South American nation now ranks first.
Who owns the lithium in Argentina?
Cauchar-Olaroz is a lithium project in Jujuy, Argentina, and its development is being undertaken by a joint venture (Minera Exar) between Lithium Americas Corp. (LAC-TSX, NYSE; LACDF-OTCQB) and SQM (LAC-OTCQB).
You May Also Like
External Links