The Chinese Wuling's Mini EV , co-produced by GM and the Chinese automaker, sells better than Tesla's Model 3 and making it a vehicle that anyone can afford.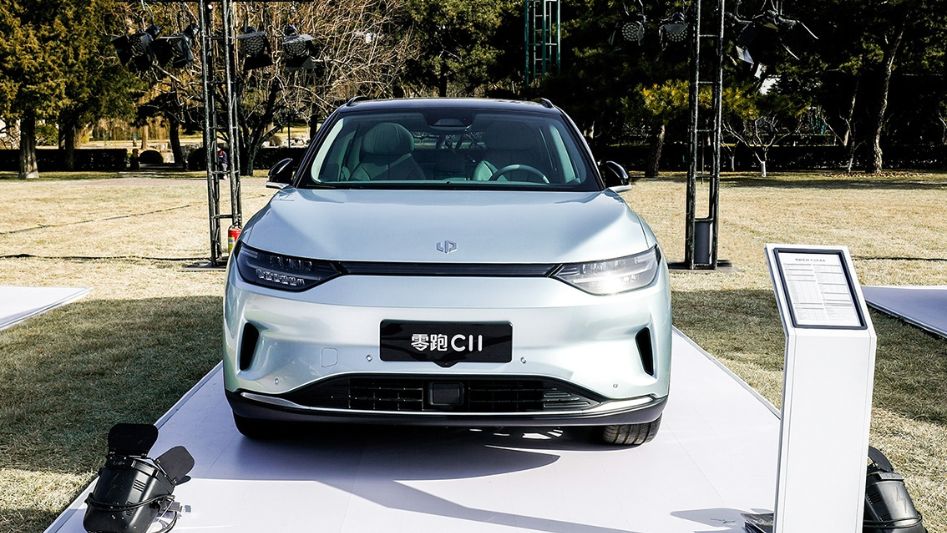 The MINI EV can be purchased new for around $5,000.When compared to the cost of buying a Mini EV outright, it would be more expensive to add Apple CarPlay to a Ferrari or a cigar humidor glove box to a Rolls-Royce.
Because Wuling's Mini EV has been so popular, other Chinese manufacturers are working quickly to build vehicles that are almost identical to it, and Wuling itself is working on producing additional variants of the vehicle, such as an upcoming cabriolet and a "long-range" variant of the vehicle.
We got behind the wheel of the "luxury" Macaron version of this super-affordable electric car in China to find out whether or not this super-cheap electric car was any good, as well as what other countries' manufacturers could learn about how to make more affordable electric cars. This EV is not available anywhere else in the world.
Luxury is a matter of perspective, particularly when one is dealing with a vehicle that is as stripped down as the first generation of the Mini EV. Masayoshi Yamamoto, a professor at Nagoya University, took apart a car that had been shipped to Japan at the end of the previous year so he could figure out how the car could have been made for so little money.
Yamamoto came to the conclusion that the components were, for the most part, commercially available and of consumer quality rather than automotive quality. Therefore, it is possible that the Mini EV may have more problems than usual, but it will be less expensive to fix.
The Wuling Hongguang Mini EV is the product of a business partnership that involves three parties. SAIC Motor is the most significant partner, with an ownership stake of 50.1%. The Shanghai Automotive Industry Corporation (SAIC) is one of the largest automotive businesses in China; in 2021, it ranked second in terms of volume. SAIC is arguably best recognized in Europe as the new owner of MG.
The fact that General Motors owns 44 percent of Wuling may come as a surprise to those who are only casually familiar with the automotive industry (the small remainder of the joint venture belongs to Wuling itself).On the other hand, GM and SAIC have been collaborating for the last 24 years. In 2003, China took over the position of being GM's second-largest single market. At that time, the company only sold Chinese versions of the Buick brand. The Chevrolet brand wouldn't come out until 2005.
Pantone colors
The exterior of the Macaron variant of the Mini EV may be distinguished from the ordinary model by its availability in a variety of cool pastel hues. Avocado green is the color of WIRED's, but the model is also available in lemon yellow and white peach pink to suit your taste. The fact that the colors were developed in conjunction with Pantone says much; the Mini EV has garnered a cult following, and the Macaron is obviously geared towards those who are young and hip. The word "Macaron" is printed in black lettering on the insert that is located on the driver's side of the rear pillar, and the automobile has white wheels and a white roof to match the color scheme.
The inside of the Macaron has inserts for the door knobs that match the outside color, and highlights are placed around what are supposed to be controls. These are pretty simple. They only have three dials to control the temperature and a very small LCD screen for the radio.
Additionally, there are two USB type A connections, which provide you with the ability to play music or charge a gadget. The instrument panel is a full-color digital screen, which may be a design decision that relates to the affordability of display elements. This screen provides fundamental data such as the vehicle's speed, range, and average power usage, in addition to displaying an attractive 3D model of the Mini EV. The Macaron version adds a reverse camera, which can be seen on the screen.
Room for Four? Yes, technically
The fact that the Mini EV has seating for four people is perhaps the most surprising aspect of the vehicle. After all, the length of the automobile is not quite three meters, or 2,920 millimeters to be exact. Having said that, cramming grownups into the back seats is not exactly the most comfortable option. However, because of its height of 1,621 millimeters, the Mini EV is actually higher than it is wide, so there is sufficient space for the head. There are also attachments for Isofix child seats, and the seats are actually best suited for youngsters. The absence of actual headrests for adults makes any journey that lasts for a longer period of time a burden.
Although there is a hatch in the rear, there is no trunk in the traditional sense of the word. It's possible that an extremely small object may fit in there, but the bottom is taken up by the charging cords. The back seats, on the other hand, each have their own strap that allows them to fold down independently and draw up, which is necessary if you want to move anything other than people. The electric vehicle has a 741-liter storage capacity when configured in this manner.
It should come as no surprise that the materials used in the cabin are of a utilitarian type, given the basic nature of the structure. You can see the screw that secures the door handle insert to the door, and hard plastics are present in almost every part of the vehicle. One of the many ways the Macaron is better than the basic Mini EV is that it comes with an airbag as a standard feature for the driver.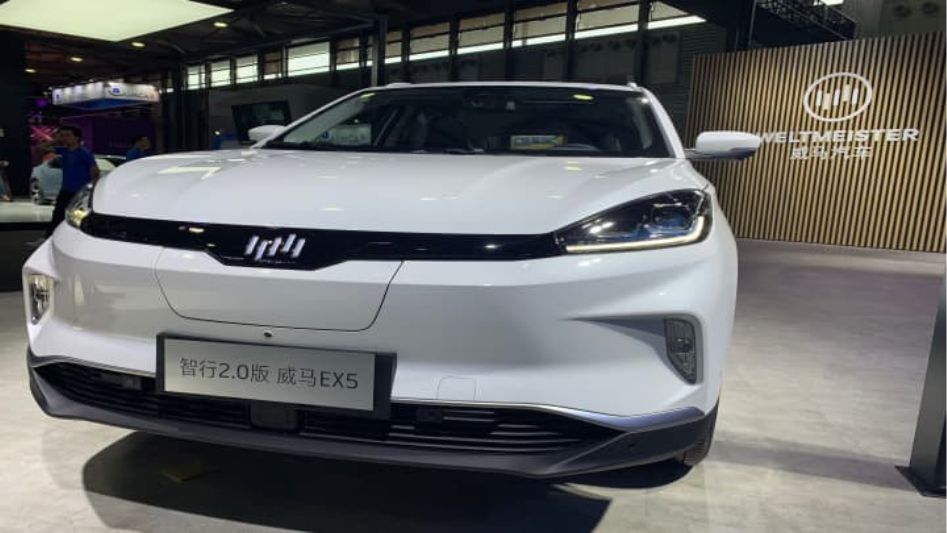 Driving: Mini Magic or Mario Kart?
Low-speed electric vehicles, also known as LSEVs, are more analogous to golf carts when they have four wheels and have been quite successful in the Chinese market. This is a step up from this level, and the Mini EV is more comparable to a Japanese kei tiny vehicle. Even though its wheels are just 12 inches in diameter and its peak speed is only 62 miles per hour (100 kilometers per hour), it is permitted for usage on standard roads without any restrictions.
However, the Mini EV's compact size also makes dodging cars and other obstacles in traffic a really rewarding experience. However, the same cannot be said for the steering, which lacks precision in most situations. When you move faster than thirty miles per hour, you have to overcome the natural tendency of the automobile to go in a straight path. Furthermore, since the wheels are so small and the seats are so badly cushioned, you are able to feel every single bump in the road.
As you go forward, you are accompanied by a distinctive whine that comes from the electric motor. At this low of a price, there is not much that can be done to insulate the automobile from the noise of the road. This, fortunately, doesn't become much of an issue since it's quite improbable that you'll ever drive the Mini EV faster than fifty miles per hour.
Surprisingly, the electric vehicle (EV) features a selection button tucked away behind the steering wheel that allows the driver to choose between an eco-friendly mode and a sportier option. An electric motor that can provide 20 kW (27 hp) and 85 Nm of torque is what's responsible for propelling the vehicle's rear wheels. The Sport mode seems to be better than the other one because it not only speeds up a little bit smarter but also lets the brakes regenerate more clearly.
Because the automobile takes too long to slow down, driving with just one pedal is not really an option; this is likely due to the fact that it weighs only 700 kilograms (1,543 lbs). Wuling is being cautious about the acceleration numbers, but given that the car is electric and has immediate torque, it shouldn't be too sluggish in the city traffic.
There is an option between battery packs that have a capacity of 9.3 kWh and 13.8 kWh. According to the NEDC standard, these battery packs have a range of about 75 miles (120 km) and 106 miles (170 km), respectively. Charging the smaller battery with a 220V source takes 6.5 hours, while charging the larger battery pack that holds 13.8 kWh takes a whole 9 hours.
The Mini EV can only be used as a city vehicle due to its lack of fast charging capability.That is probably not a terrible idea, given all the other shortcomings that have been discussed here. But if you want to introduce your family to the world of electric mobility on a budget, a vehicle is by far the superior, safer option than a scooter or motorcycle.
Even if you cannot purchase this vehicle outside of China, we would nevertheless be charitable and award it a score of five out of ten on WIRED's rating scale if we were required to do so (Wired: Bargain cellar pricing for an electric vehicle). more secure than riding a scooter. It has room for four. A little bit on trend. Worn out: It can only function as a city automobile. uncomfortable. little safety equipment. wayward steering.) The substantial value that is on offer here is the primary reason why the score is not a 4, but it is difficult for us to overlook the fact that there is no safety equipment included.
When we talk about value, we should mention that the initial starting price for the Mini EV was RMB 28,800 ($4,389), but the 13.8-kWh premium Macaron version that we tested had a retail price of RMB 43,600 ($6,645) up until very recently. However, as a result of rising expenses associated with batteries, prices have climbed by almost $1,000. Reportedly, the corporation is earning a profit of less than $14 on each vehicle sold. This is an astounding figure.
A Mini EV for Europe and the United States
Even though Wuling and its sister brand Baojun have a low profit margin, they continue to produce automobiles that are stylistically similar to those they already sell. Wuling's decision to make the Mini EV was a surprise, since the company has always made microvans for farmers and business customers in rural areas.
Baojun, on the other hand, is a sub-brand of Wuling that is focused on the automobile industry. Unlike its parent business, Baojun was one of the pioneers in the field of tiny electric vehicles, releasing both the Smart-like E100 and E200. Both of these cars have room for two passengers, but the E200 may also be purchased as the Wuling Nano, which boasts a more powerful engine and a greater driving range than its predecessor. As two-seaters, they've never really done well in the sales department, but the E300 (also known as the Kiwi EV) is, in many ways, a replication of the Mini EV formula. The main differences are that it costs approximately twice as much, looks like a chunky robot, and has desirable features such as quick charging.
The next Wuling Air EV seems to be a step into more expensive models and might perhaps suggest a desire to go after markets outside of China. Wuling's upcoming Air EV could try to be as popular as the Mini EV.
It had been anticipated that Dartz, a Latvian manufacturer best known for producing armored SUVs, would market the Mini EV in Europe under the name Freze Nikrob. However, it seems that these plans have been scrapped. According to Leonard Yankelovich, the founder of the firm, "Nikrob was a transitory inter-step." "We will preserve our own label, Freze [previously Frese], and this vehicle will not just be a rebadged Wuling Hongguang Mini EV, as it was when it was sold under the Nikrob name; rather, it will be a car with a [new body."
The choice made by Dartz to alter the car's exterior brings to light one of the most apparent challenges associated with selling Chinese cars in Western markets, and that challenge is safety. But the Mini EV doesn't have electronic stability control (ESC), which is required by laws like Euro NCAP.
Could General Motors at least adapt some of the knowledge gained from the production of these very affordable electric vehicles to other markets? Tu Le, the founder and managing director of Sino Auto Insights, believes that there are two different outcomes possible in this scenario. Younger consumers in China have shown interest in the Mini EV, and he believes that GM might target a population that is comparable to this group in the United States or in a developing country where a tiny city vehicle would appeal. Alternately, it might go in a completely different direction. "If we aren't bound by a business model, the data may be utilized to construct a shared automobile, or a ride-hailing city car," he adds. "This is a developing trend that is likely to become permanent."
As the price of fossil fuels continues to climb, it should come as no surprise that most markets are begging for cheaper electric vehicles. An electric version of Tata's Nano, which has been called the "world's cheapest vehicle," retails for just more than $2,000 and has been receiving unexpectedly positive reviews, has been the subject of speculation for some time now.
GM made the announcement in December that Mahmoud Samara, a vice president for Cadillac in North America, had been promoted to the position of president of GM Europe. Samara has said that one of his primary objectives for General Motors will be to "convert operations in Europe into an agile mobility startup." During that time, he made the following statements: "By 2025, GM will have invested $35 billion globally in electric and autonomous vehicles," and "we will focus closely on what customers need, market by market, and where we will leverage our global investments in the areas of EVs and AVs to compete and win."
It's possible that we won't be able to get our hands on a Mini EV because it's only available in China, but there is a remote possibility that General Motors will use the expertise they've gained from manufacturing this low-cost electric vehicle to develop an electric vehicle that will sell for less than $10,000 in the United States or Europe. The entry-level variant of the Nissan Leaf costs $20,875 (after taking into account the federal tax credit of $7,500), making it the most affordable electric vehicle on the market in the United States. As a result, even if such a vehicle lacked bells and whistles, it could enable a much larger market to afford electric driving.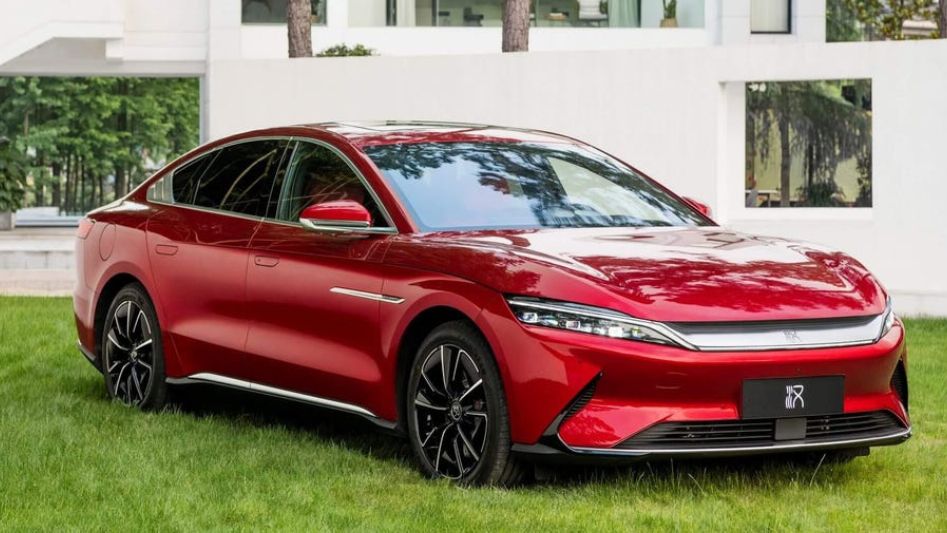 Conclusion
Wuling's Mini EV has been so popular that the company is developing other variants of the vehicle, including a soon-to-be-released cabriolet and a "long-range" version. We drove the "luxury" Macaron model of this EV, which is only sold in China, to find out whether this ultra-affordable electric vehicle was any good and what lessons Western automakers may use in the development of cheaper EVs. Luxury is a matter of perspective, particularly when one is dealing with a vehicle that is as stripped down as the first generation of the Mini EV.
FAQ
How much does a Chinese electric vehicle set you back?
When the SAIC-GM-Wuling Automobile joint venture debuted the Hongguang Mini EV in July 2020, it caused a sensation throughout the nation. Prices for the microcar began at 28,800 yuan, which is equivalent to around $4,300 in today's dollars.
Who is the most reputable electric vehicle manufacturer in China?
BYD is the leading electric vehicle producer in China. Between the months of January and May, the Guangzhou-based company had a market share of 27.9% in China. BYD Co.
How much does China subsidize electric vehicles?
Since that time, the central government has spent over RMB 200 billion on EV subsidies, while local governments have contributed an additional RMB 100 billion—for a total of RMB 400 billion, or $47 billion in the United States.
You May Also Like
External Links