The microgeneration of electricity using solar panels for farms has been much promoted recently. Learn about Solar Power Investment for Farming in this article
Table Of Content
Washington, D.C. The United States Department of Energy (DOE) made the announcement today that it will provide $8 million in funding for six solar energy research projects that will be carried out in six different states and the District of Columbia. These projects will create new economic opportunities for rural communities, agricultural communities, and the solar industry. The funding supports agrivoltaics, which is the co-location of agricultural production and solar energy generation on the same land. The goal of the funding is to reduce barriers to the deployment of solar energy on a utility- and community-scale while maximizing benefits for farmers and local communities. The new projects reflect the continued commitment of the Biden-Harris Administration to ensuring that every community unlocks the public health and cost-saving benefits of a clean energy future. They also support President Biden's goals to decarbonize the electricity sector by 2035 and achieve a net-zero emissions economy by 2050. Increasing access to solar energy is one way that the new projects reflect this commitment.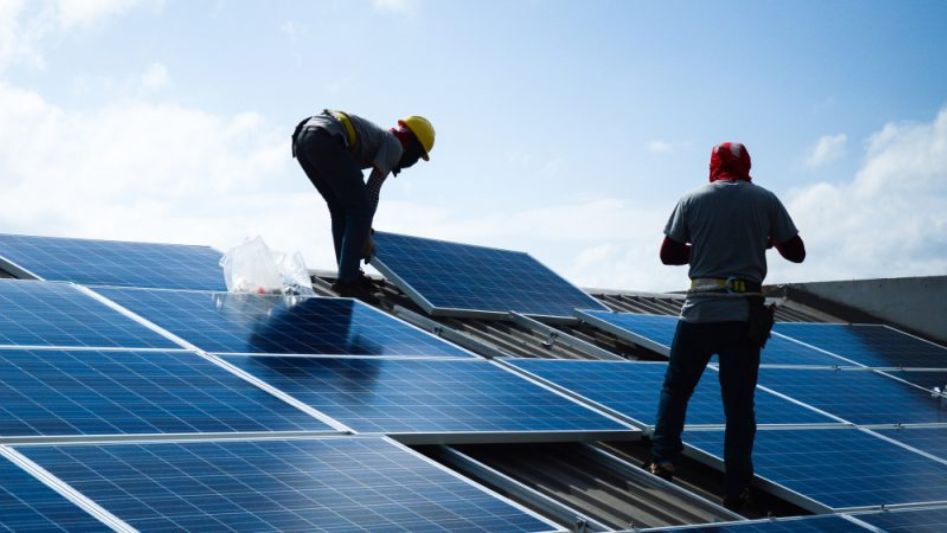 According to U.S. Secretary of Energy Jennifer M. Granholm, "DOE's research into agrivoltaics provides an incredible opportunity to pair solar energy generation with safe and robust crop production—eensuring that rural communities reap the full economic benefits of a clean energy future." "DOE's research into agrivoltaics provides an incredible opportunity to pair solar energy generation with safe and robust crop production." "With these exciting initiatives, we are supporting sustainable agriculture and investing in the technology that allows us to make it possible for us to meet our climate targets." "This is a win-win situation for both our planet and the diligent farmers who work it all around the country."
The term "agrivoltaics" refers to the practice of cultivating crops, grazing cattle, or providing a home for pollinators directly underneath or in the spaces between rows of solar panels. Less than 2% of solar energy projects in the United States are situated in close proximity to agricultural land or natural pollinator habitats. Researchers at the National Renewable Energy Laboratory of the Department of Energy recently published a paper in which they emphasized the ecological and agricultural advantages that may arise from improvements in agrivoltaic methods. Foundational Agrivoltaic Research for Megawatt Scale, often known as FARMS, is a financing initiative that aims to build replicable models for agrivoltaics in the hopes that these models would be able to give new economic possibilities while also possibly minimizing land-use disputes. The Department of Energy (DOE) is committed to simplifying the process of adopting agrivoltaic techniques throughout the nation, bringing down associated costs, and increasing the number of advantages realized by farmers, rural communities, and the solar sector.
The projects that were chosen for the FARMS program will expand on current research that is being sponsored by the DOE. This study is centered on the investigation, analysis, and dissemination of agricultural photovoltaic best practices. The six projects will look at various configurations of solar system design, different types of crops and ways for cultivating them, as well as different environmental circumstances. Researchers will collaborate with agricultural extension agents to produce materials and convey information about the most effective farming techniques to local farmers and communities.
Lowa State University (Ames, IA): Within the scope of this project, research will be conducted on horticulture and beekeeping at solar sites, decision-support tools will be developed, and agrivoltaics training programs will be made available to farmers and other stakeholders. The amount of the award is $1.6 million.
Rutgers University (Piscataway, NJ): This project group will perform crop and grazing experiments at two solar array testbeds, examine community views of agrivoltaics, and develop a regional agrivoltaics network for agricultural extension personnel in the Northeast, starting with their relationship with Delaware State Institution, a historically black land-grant university. The amount of the award is $1.6 million.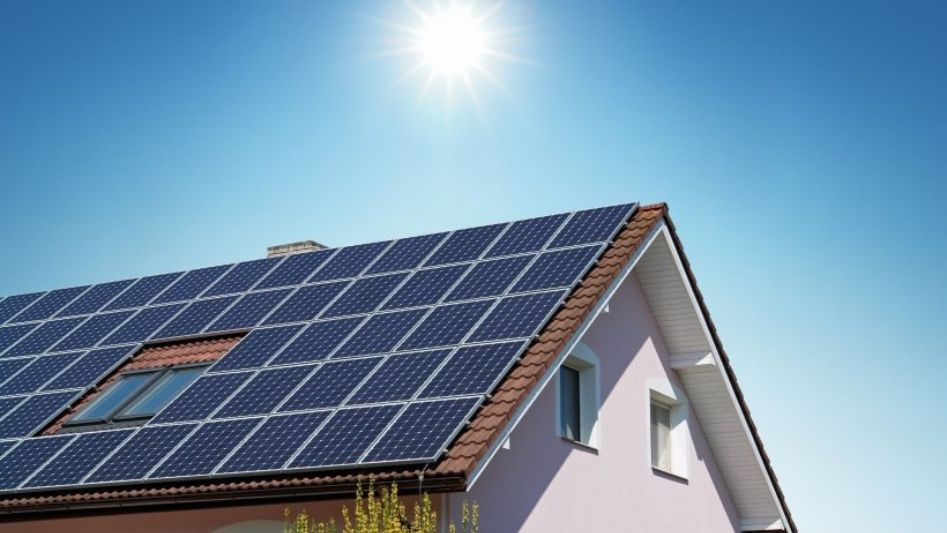 The Solar and Storage Industries Institute (Washington, D.C.): This project team will collaborate with the agricultural and utility sectors to determine the obstacles that stand in the way of the implementation of agri-photovoltaics. They will also generate case studies and guidelines for solar developers, farmers, and decision-makers. (The amount of the award is $500,000).
The Ohio State University (Columbus, OH): Grazing and forage (hay) production experiments will be carried out using precision agricultural technology, and the effects of these activities on soil health will be investigated.The amount of the award is $1.80 million.
University of Alaska Fairbanks (Fairbanks, AK): This project will conduct research on agrivoltaics that is especially tailored to meet the requirements for both food and energy posed by underprivileged populations located at high latitudes. The amount of the award is $1.3 million.
University of Arizona (Tucson, AZ): In order to optimize the advantages of solar energy in terms of energy production, food production, and water conservation in the dry Southwest, this project will pilot grazing and climate-smart agriculture beneath a standard utility-scale solar site. The amount of the award is $1.2 million.
The Department of Energy (DOE) hopes to facilitate increased cooperation between farmers, rural communities, and the solar sector by choosing grantees that have substantial extension networks. The six programs will connect with area rural and agricultural communities, especially Hispanic, tribal, and immigrant farmers, and perform extensive outreach to those groups. These investments will enhance diversity, equality, and inclusion, which will assist President Biden's Justice 40 Initiative, which aims to guarantee that the clean energy economy benefits all Americans, particularly those who live in areas that are underprivileged and underrepresented.
Conclusion
According to a study conducted by the DOE, in order for the United States to meet the objective of the Biden–Harris Administration of having a 100% clean economy by 2050, the quantity of solar energy that is installed each year would need to be increased by a factor of four by the year 2030. Please go here to read more about the Department of Energy's (DOE's) research into agrivoltaics and here to explore all of the Solar Energy Technologies Office's (SETO) initiatives.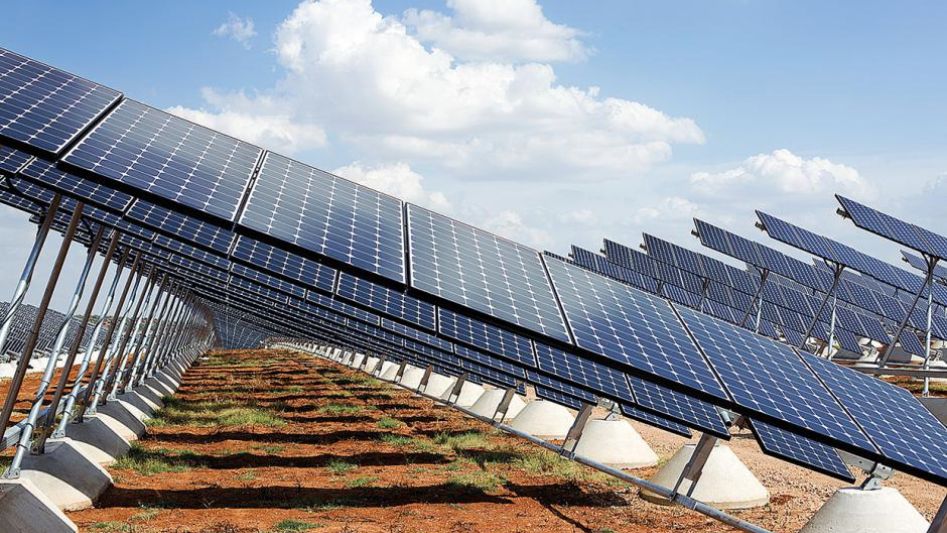 FAQs
How much does it cost to build a 1-acre solar farm in India?
The price of land is estimated to be 5 lakh rupees (Rs.) per acre. Because a 1 MW facility in this nation requires a minimum of 5 acres of land, the cost of constructing a 5 MW solar power plant would be Rs. 1 crore and Rs. 25 lakh.
How is solar energy useful to farmers?
The farms make use of solar photovoltaic (PV) systems to generate the necessary quantity of power, which is then kept in the batteries and drawn from them as needed. Not only does this aid in lowering the power consumption from the electrical source, but it also helps farmers save money in the long term.
What are the benefits of solar energy in rural areas?
This results in reduced rivalry for resources and makes irrigation more affordable for agricultural concerns in the surrounding area. In addition, solar and wind power do not contribute to the contamination of adjacent water sources, as is the case with coal mining and coal power stations. Additionally, this results in safer water for places that are more rural.
You May Also Like
External Links