Trees are amazing! What's more, they are an amazing tool for solving many of our most pressing environmental problems. Here are 6 Ways to Plant More Trees This Year
Table Of Content
Trees have a special role in the maintenance of environmental stability. They are essential to our existence, but they also serve as a link between the past, present, and future as the longest-living plant species on Earth.
Once upon a time, only farmers, gardeners, and those with a green thumb would bother to grow trees. We put a lot of faith in these folks (and nature) to maintain Earth's natural beauty. However, tree planting is now an activity that may be enjoyed by people of many ages, locations, and genders. Because of deforestation and land misuse, we need green cover now more than ever; thus, this is a positive development.
---
We invite you to read: "CAN SOLAR PANELS BE THE POWER SOURCE FOR FARMING?"
---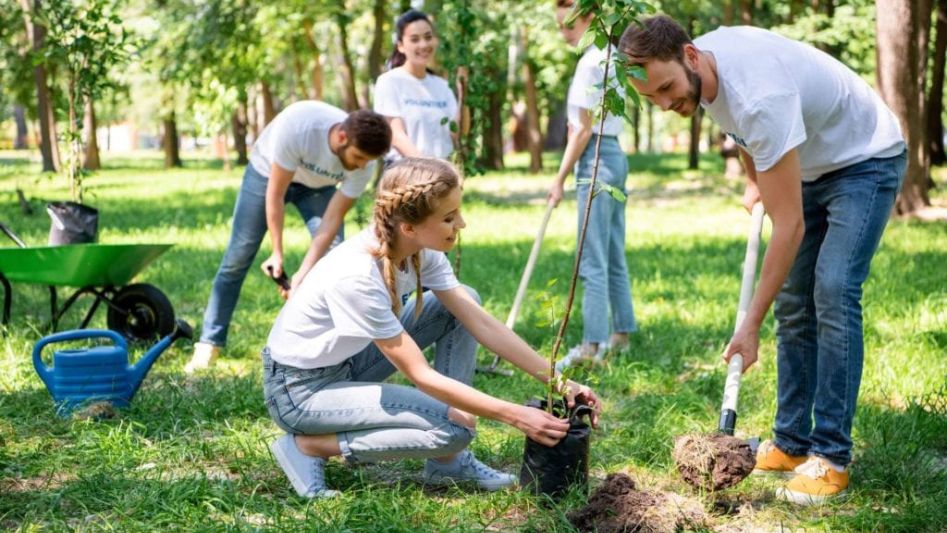 However, it may be challenging to know where to begin. Can a tree be planted here in our garden? So, how do we go about picking out a tree that will thrive in this particular area? In what range, roughly speaking, does a single individual's tree-planting efforts begin to plateau? When you first start learning about tree planting, you probably have a lot of questions. We want to ensure that your contribution is maximized.
Ways to plant more trees this year
With that in mind, here are some great methods to begin your tree-planting adventure!
1. Join an urban tree planting session
Trees bring nature back into the city and help purify the air for those who live in areas where it has been replaced by concrete. The city of the future (and the future of the city) is undeniably a place where trees and buildings can happily coexist. As a result, dense forests must surround metropolitan areas where tree planting is common.
You can't simply walk out and plant any old tree, however; we suggest signing up for a community tree-planting event instead. If you want to make a difference, all you have to do is show up; the NGOs and organizations organizing the sessions will decide when and where to plant the trees and what plants to plant.
2. Support businesses that plant and conserve trees
Consumers nowadays are known to be environmentally sensitive and influential in the success or failure of a product. A simple method to help the environment is to buy products from companies that plant trees in deforested regions or actively work to protect existing forests. Actions add up to a sea change, and they send a message to businesses that put profits before the environment. Do your research to avoid being "greenwashed," as the saying goes. If you're considering giving a business your money only because of their tree-planting initiatives, it's smart to ask pertinent questions, such as where exactly they undertake their tree-planting. Is this a local species? Is this a way the corporation gives back to the community? The solution isn't usually "more trees," but when it is, it may have a huge impact.
3. Use your political rights to lobby for tree planting
No matter how many trees we plant on our own, it is imperative that those with the authority to alter laws and policies recognize the critical need to enhance forest cover. For environmental protection to be effective, it takes more than just people planting trees here and there. Talking to your city council and attending town hall meetings are excellent places to start.It's possible to discover people who share your views and are eager to amplify your argument by joining forces with you. We also suggest researching which political parties have really delivered on the environmental support they've pledged. You may show your support by signing one of the many petitions put out by NGOs. Your vote, your voice, and your dollars matter in a world where climate change is increasingly politicized.
---
We invite you to read: "RENEWABLE ENERGY INVESTMENTS: WHAT IS DRIVING GREEN CAPITALS?"
---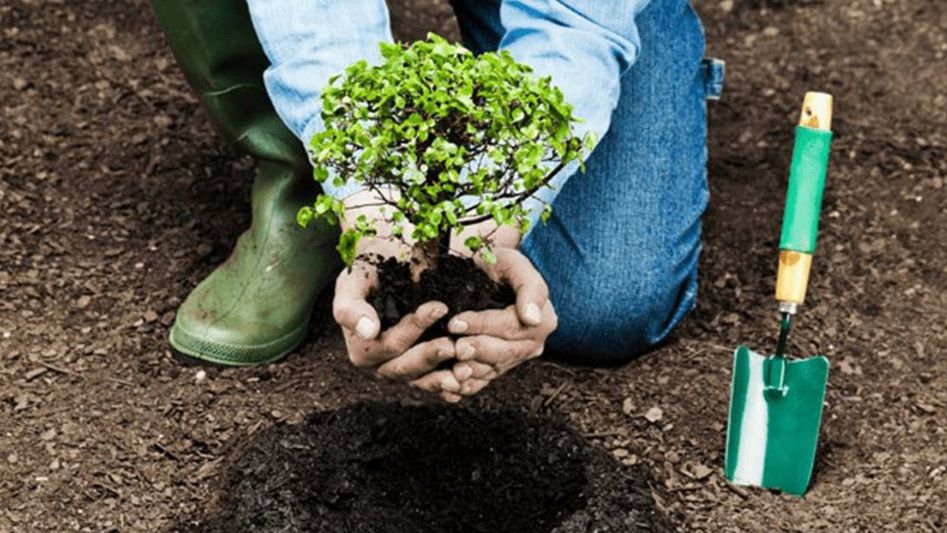 4. Adopt trees from a tree-planting organization
One method to circumvent the uncertainty of where to plant and what trees to plant is to link up with an established tree-planting group. These international groups have spent years determining which parts of the globe have the greatest need for forest cover and how their aid might benefit local populations. To begin, check out their material, which, presumably, will address all of your concerns with regard to #2. Adopting only one or two trees is a good place to begin.
EcoMatcher makes this possible at a low cost and provides comprehensive data on the tree's species, planting location, grower, and annual growth rate. If you're interested in seeing the tree in person, you may go to the place where it's located.
You can green the globe, reforest a depleted region, improve the lives of locals, and send a message to the world all at once by spending your money with these firms that care about the environment. And you don't even have to physically plant the tree!
5. Plant trees with every internet search
When you add up all the queries Google does in a day, you get to 8.5 billion. There is also an environmental cost, since each search generates around 7 grams of carbon dioxide. There is an alarming quantity of carbon dioxide (CO2) being released into the environment from something we do virtually automatically when you do the arithmetic. However, if you switch from Google to another search engine, such as Ecosia, you may reduce your carbon footprint every time you do a search. The company claims that 45 searches on Ecosia produce enough revenue to plant one tree. To ensure the survival of the maximum number of plant and animal species, efforts to plant trees are concentrated in biodiverse regions.
6. Donate to a tree-planting charity
Despite decades of experience in tree planting, many communities lack the resources to properly care for and maintain their trees. Therefore, their good intentions are wasted, but you can make a difference. You may help individuals in need while also planting trees by making a contribution to a community that actively engages in tree planting or to a tree-planting charity if you live in a city. Donating to a cause you believe in might have twice the impact if your company participates in a corporate social responsibility matching program. With everyone on your team chipping in a little, you can raise a significant sum of money for legitimate organizations working to expand forest cover.
Bonus: Prioritize conservation measures just as much as tree planting. Many parts of the globe still have extensive forest cover, yet these forests are already in grave danger. Using your political and financial power to defend and maintain existing forests will make your tree planting efforts all the more powerful!
Conclusion
While it may seem simple to tell someone to "go plant a tree in your garden," this piece of advice is ultimately useless since it ignores the complexities of tree planting, the extent to which individuals can afford to do so, and the specific geographic region in which they reside. Instead, by doing one (or more) of these actions, you'll be able to plant trees either directly or indirectly, greatly increasing your impact on global warming mitigation. Planting trees with intention, in the proper locations, and with the right species may help restore some equilibrium to the earth.
---
We invite you to read: "WHY HYDROGEN IS THE FUTURE OF SUSTAINABLE ENERGY"
---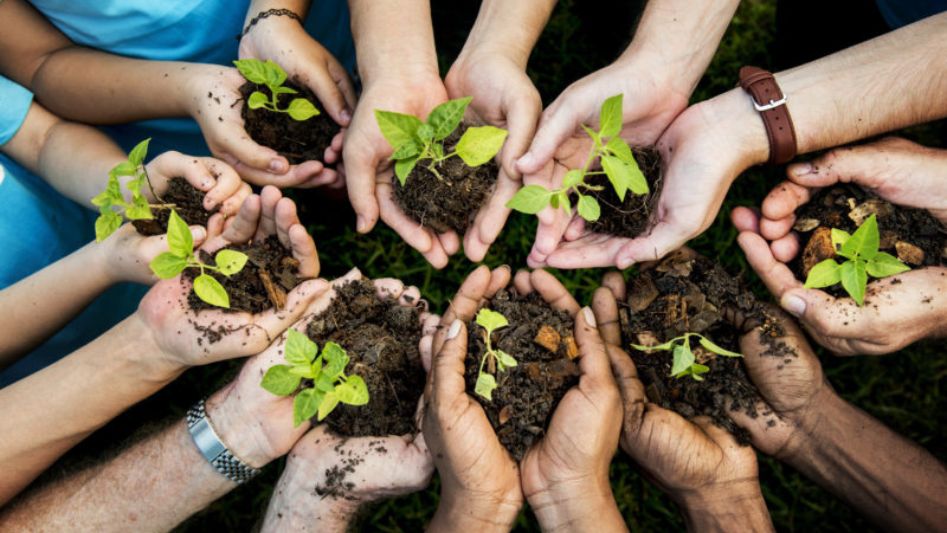 FAQ
What are the four most critical aspects of tree planting?
Your plants' development may be influenced by four primary variables. Water, light, nutrition, and temperature are the four most important.
Before the year 2030, how many trees are expected to be planted?
OneMillionTrees is a nationwide campaign to increase tree cover by one million by the year 2030. Mr. Tan also mentioned research being done in conjunction with academic institutions to determine which tree species and planting arrangements will provide the most cooling benefits.
When we fast forward to the year 2050, how many trees will there be?
It is possible that by 2050, less than one percent of the land in certain low- and medium-income nations may be covered with trees. Globally, we may lose as many as 2 trillion trees, which may seem like a lot but is really a huge cause for concern for future generations.
What three things are needed to grow a tree?
To thrive, trees require water, sunlight, and food, just like any other plant. There are three basic elements of a tree: the roots, the trunk, and the crown (branches and leaves), and each plays a role in helping the tree utilize light, water, and nutrients.
You May Also Like
External Links