Solar Botanic proceeds to prototype phase with an innovative charging station concept, but familiar hurdles remain. Learn about the SolarBotanic Tress in this article
Table Of Content
Two significant advancements have been made in the creation of solar trees by SolarBotanic Trees. Although it is still in the prototype phase, mass manufacturing is imminent. Researchers at the University of Sheffield's Advanced Manufacturing Research Centre (AMRC) have agreed to create a working prototype of the scalable, sustainable, and integrated power generating system.
The other deal is with Raw Charging Group, which has ordered 200 solar trees with their logo on them to be used in a network of commercial EV charging stations being carried out throughout the UK and Europe. Midway through 2023 is when we anticipate deliveries to begin, with the full run of deliveries occurring in 2024.
The nanophotovoltaic "leaves" cover the tops of the trees, and they are designed for places where aesthetics are paramount. They are environmentally friendly, can store enough solar energy to power houses and charge electric cars, and have a beautiful aesthetic.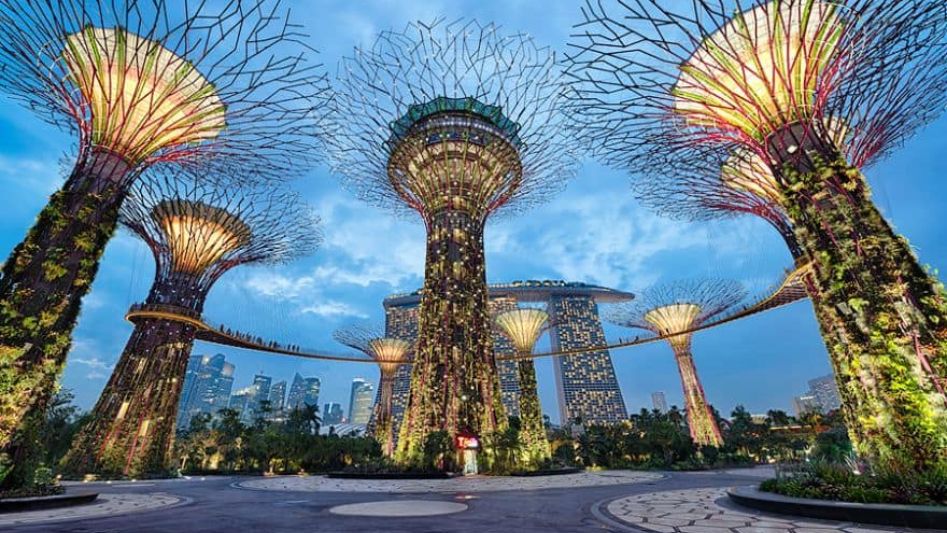 The Advanced Manufacturing Research Center (AMRC), which is a component of the network of High-Value Manufacturing (HVM) Catapult research centers, is offering assistance with product development and design to help construct a working prototype for testing.
"We are happy to be collaborating with the wonderful team at SolarBotanic Trees on the development of its energy-generating solar tree," says John Spencer, senior project manager at the AMRC. An integral aspect of the UK government's net-zero policy is a transition to zero-emission electric vehicles (EVs), and the business's product will play a key role in facilitating this transition.
To help the firm launch its first solar tree, meet demand from pre-orders, and make a splash in the burgeoning electric vehicle (EV) charging industry, the Advanced Manufacturing Research Center (AMRC) will provide a hand with the product's design and prototype. "The AMRC is committed to assisting the high-value manufacturing sector in its pursuit of carbon neutrality, and SolarBotanic Trees' mission to develop carbon-reducing technology is consistent with that goal," Spencer says.
SolarBotanic Trees' CEO, Chris Shelley, explains how the organization's support will hasten the company's commercialization plans by using the AMRC's design and prototyping experience. SolarBotanic Trees has partnered with the AMRC because of the organization's "world-class facilities and talent," which will allow the company to quickly move into commercial production, beginning with its launch order of 200 trees for RAW Charging Group, a "high growth UK and EU focused EV charging service provider."
London's Brunel University, Scotland's Advanced Forming Research Centre, Coventry's Manufacturing Technology Centre (MTC), London's HVM Catapult, and global logistics firm Unipart are all involved in the project.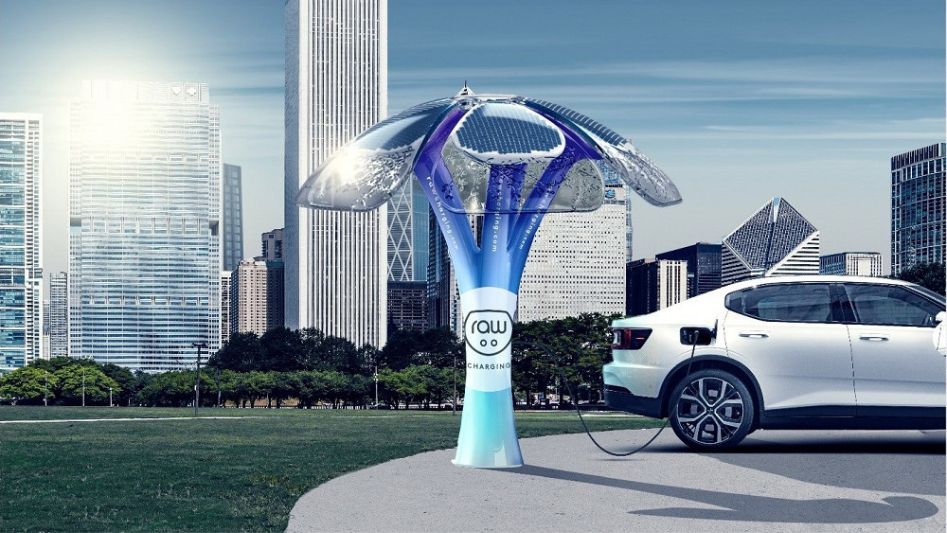 The SolarBotanic Tree is an eye-catching solar power system that generates eco-friendly energy. RAW's cutting-edge technology and battery storage will eventually be included in the solar tree structure, but in the short term, it will be integrated into the existing RAW Charging site infrastructure to supply the site's requirement for renewable energy.
RAW is one of the key UK suppliers of EV charging solutions and is introducing destination charging throughout the UK and Europe in anticipation of the 45 percent of drivers who will need to charge their EVs away from home.
"We are happy to be partnering with SolarBotanic Trees to create aesthetically stunning solar power systems at our facilities in the UK," stated Bruce Galliford, CEO of RAW Charging. RAW is expanding its asset base fast throughout the UK and Europe, and this alliance represents the next phase of that expansion.
Chris Shelley, CEO of SolarBotanic, said, "This is a really exciting alliance, as we could not ask for a more dyn3 million.amic, growth-focused partner in RAW Charging." sixess than 6 weeks after launching the new firm, we are launching a program with an estimated value of about £3M. Since we first opened for business, we've amassed an international sales funnel of over £25 million. It is not the market itself that is a problem for us, but rather our inability to expand rapidly enough to fulfill what is obviously an emerging need. The availability of trained labor and a supply chain that can keep up with our quick development plan is driving our first exploration of potential regional sites for our production and assembly facility. We're finally seeing our founder Harry Corrigan's 10-year plan for the Solar Tree come to fruition!
The idea for the product has been developed over a long period of time. This innovative photovoltaic layout was first covered in 2008 by CleanTechnica. Many of the solar tree's specifics were unknown at the time, and unfortunately, that's not much different now. It is expected that more information about the solar tree will be made available next year when they finish the prototype and bring it to market. By the end of Q1 2023, AMRC should have the finalized prototype in its possession.
SolarBotanic Tree "v01" is now under development for commercial release in the middle of 2023, while "v02," which will include an energy management system (EMS), battery storage, and quick electric vehicle (EV) charging system, is anticipated for release in late 2023. The third and final version, "v03," is scheduled for release in 2025. It combines cutting-edge solar and wind power modules.
Conclusion
Without considering production costs (which are currently unknown), SolarBotanic's idea is equally well suited to EV charging and house charging in combination with a home energy storage system. How well this technology competes with modern solar roof tiles designed to look like slate roofs remains to be seen. However, at the present time, off-grid chargers are quite important for the EV industry, particularly in outlying places.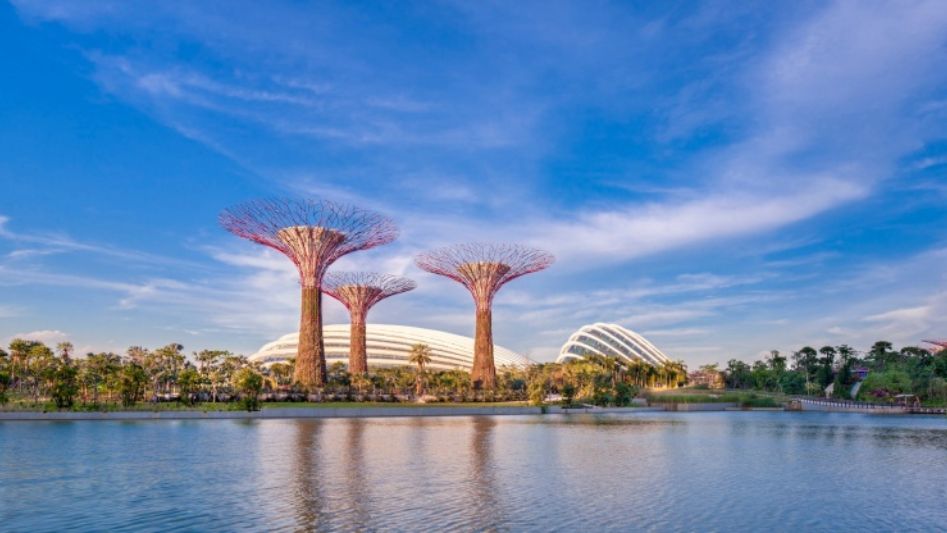 FAQs
How much is a solar tree?
The price of solar trees Solar trees are highly costly, but they are visually appealing in an "industrial chic" kind of manner and may be used for more than simply providing electricity. The cost of a 1.8 kW solar tree is around $40,000 as of this writing. Systems with a larger power output of 5.4 kW might cost up to $80,000.
Where are solar trees located?
The Solar Trees Marketplace in the Minhang district, 20 kilometers south-west of Shanghai, is Koichi Takada Architects' most recent building in China.
What are the solar tree's advantages?
Scientific research confirms that solar tree technology is an effective means of energy conversion, using just 1% of the area used by conventional PV systems while producing as much as 10% more electricity. This system might also effectively capture sunlight during off-peak hours and reflect light to increase the solar percentage.
You May Also Like
External Links