Waste-to-energy (WtE), also known as energy-from-waste, is the process where energy (typically heat and electricity) is generated using waste as a fuel source.
Table Of Content
The governments of all the developing countries want to use WTE technology to generate electricity from garbage. Yet, as many have discovered, securing licenses isn't enough to develop ecologically and commercially viable WTE solutions. This essay examines several Southeast Asian markets in search of both fresh project opportunities and hurdles to adoption. We also provide a number of pointers for governments and planners to use in shaping effective WTE programs.
New solutions for new imperatives
Waste-to-energy (WTE) systems take in garbage that cannot be recycled and produce usable power. Boilers use the waste heat to create superheated steam, which then powers turbogenerators to generate electricity.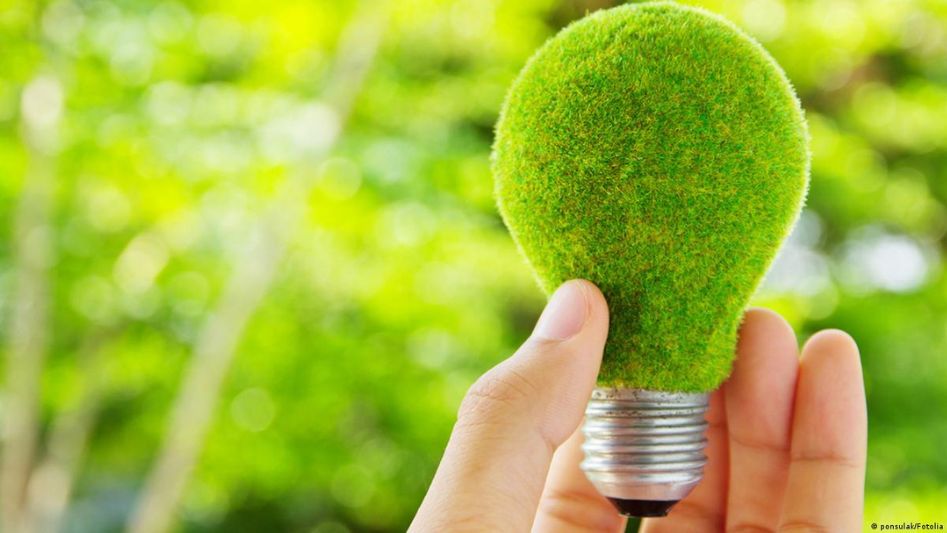 Most urban areas have reached the point where they can no longer accommodate new landfills, making waste management a critical issue. Governments need to employ efficient and sustainable waste management solutions like WTE technology because of the ever-shrinking amount of available land and the unstoppable rise of cities.
According to Edwin Yuen, a senior private sector operations specialist at the Asian Infrastructure Investment Bank, WTE is only one component of a more holistic waste management strategy. A public policy of trash reduction comes first, then recycling and waste-to-energy incineration, and finally the residual ash is sent to municipal landfills.
While WTE systems' capacity to convert trash into ash and reduce landfill waste by as much as 90 percent is certainly valuable, the biggest advantage of WTE today lies in its potential to offer a valuable renewable energy source.
Methane emissions from landfills containing decaying organic elements may be reduced by trash minimization.
Special consideration should be given to these issues in Southeast Asia, where the urban population is expected to exceed 400 million by 2030, necessitating significant expenditures to keep up with the rapid growth of trash.The relative scarcity of landfill space in certain regions, including Singapore, is a significant driver of the use of WTE systems.
WTE is an important component of long-term waste management. WTE systems have the potential to be an efficient complement to electricity generated by fossil fuels while also lowering the amount of waste destined for landfills in metropolitan areas, providing renewable energy, and giving local governments a financial boost.
Trash reduction policies should be implemented first, followed by waste recycling and WTE incineration, and finally the residual ash should be transported to nearby landfills.
Proven technologies
The foundations for WTE technology were laid decades ago. The "moving grate, mass burn" technique is the most reliable method since it involves burning municipal solid waste (MSW) on a grate that moves from a feed shaft to an ash pit. The moving grate method can process enormous volumes of garbage with varying compositions and calorific values without the need for pretreatment or sorting. The method has been in use for more than a century, demonstrating its effectiveness in treating mixed MSW.
For the purpose of municipal solid waste treatment, at least 106 moving grate incineration facilities were constructed across the globe between 2003 and 2011.
In 2000, Mitsubishi built a 4,300-ton-per-day (tpd) moving grate incineration facility in Singapore, making it one of the biggest such facilities in the world.
In the future, Southeast Asia is predicted to adopt a variety of technological solutions for WTE, some of which are currently in use in developed markets. While the "fluidized bed" method of waste-to-energy conversion is cleaner and more efficient than moving grate systems, it is also more difficult and costly due to the need for a more uniform waste size for operation. Chemical conversion processes at "gasification" factories manufacture and burn synthetic gas at high temperatures from plastic and organic solid waste.
The Economics of WTE
Forecasts place the value of the WTE market in the Asia-Pacific region at US$13.66 billion by 2023, an annual growth rate of over 15 percent.
Commercial banks, MDBs, sponsors, and PE companies are all making inroads into this sector. In contrast to more established economies like Australia's, developing nations tend to have a dearth of financial equity.
The use of public-private partnerships (PPPs) is highly regarded as a method of regional development. According to Ananda Ram Bhaskar, the Deputy Chief Executive Officer (Environmental Protection) and Director-General of the Environmental Protection Division at Singapore's National Environment Agency (NEA), the NEA develops WTE facilities both independently and through private sector developers under a PPP structure.
Design-Build-Own-Operate (DBOO) is the standard PPP structure for WTE projects, where the developer takes on the responsibility of building and operating the facility after it is completed. When using a DBOO model, the developer is responsible for securing funding as well as the construction, ownership, maintenance, and operation of the WTE plant for the duration of the contract, often 25–30 years. Developers and financiers of WTE facilities need guarantees from the government agency executing the project that their investment may be returned over time in order to proceed with the project.
As Yuen notes, the fundamental business model of a WTE facility must be considered in any growth plan. There are two primary income streams for WTE, together with government incentives. One source is the gate fee collected from governments, corporations, and other organizations when they bring their trash for disposal to the center. The second is energy production for sale to regional power systems. (The byproducts of WTE incineration, like ash, are a third, less significant source of income.)
According to Yuen, both the entrance charge and the sale of power are determined by the amount of heat generated. Consequently, this information may have an impact on the WTE project's underlying business strategy. Combustible trash, such as plastic, paper, or wood, causes furnaces to heat up and produce additional thermal energy, increasing the CV of the waste. The greater the proportion of inflammable materials to non-combustible ones, such as bricks or glass, the lower the CV will be. The facility's income is dependent on this combination.
The building must be constructed to withstand a certain temperature range, as stipulated by safety standards. The CV value will be over the set threshold if the proportion of combustible waste is too high; hence, the operator will need to lower the volume of garbage being processed. There will be less money needed at the gates as a result. However, the facility's energy generation capacity is reduced if the CV is too low.
To maximize trash volumes and energy sales, Yuen explains, "the single largest difficulty for WTE is to balance the correct CV and quality of the garbage."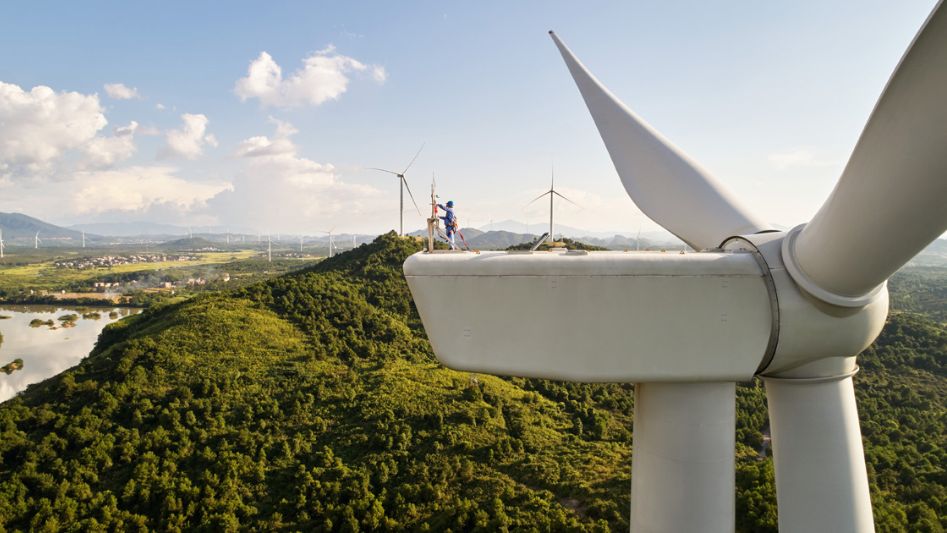 Developments across Southeast Asia
Singapore, Thailand, Indonesia, and Vietnam are just a few of the ASEAN countries where waste-to-power facilities or pilot projects are now under construction.
China, which has spent years perfecting waste-to-energy (WTE) technology for its own use, has emerged as a key player in the area. In 2017, China's 339 power plants generated 7.3 gigawatts of electricity. By 2020, this is projected to increase to 10 GW with 600 plants.
Japan, however, is a close second when it comes to the export of its technological know-how and knowledge. There are 380 waste-to-energy plants around the country, and about a third of the country's junk is incinerated to generate electricity. Japan is more proactive than China in some respects, since it provides bundles that contain WTE together with other services including trash sorting, waste reduction, staff training, and recycling. It is anticipated that Japanese exporters like Hitachi Zosen, JFE Engineering, Mitsubishi Heavy Industries, and others may form consortiums to compete for plant contracts in Southeast Asia. The Japanese government has allocated 2 billion yen (US$18.49 million) from its fiscal 2019 budget to assist with field surveys and other pre-bid work, and as of mid-2019, agreements had been sought with Vietnam, Indonesia, and the Philippines.
The following projects and initiatives are currently underway and may be used to get a feel for the breadth and depth of WTE activity in Southeast Asia:
Singapore has always been at the forefront of WTE innovation in the region. Bhaskar reveals that by the year 2030, Singapore hopes to have cut the average daily trash delivered to Semakau Landfill by 30 percent, from 0.36 kilograms per Singaporean in 2018 to 0.25 kilograms. The Semakau Landfill and four Waste-to-Energy (WTE) facilities (in Tuas, Senoko, Tuas South, and Keppel Seghers) make up the current solid waste disposal infrastructure in the nation. Multiple types of garbage will be treated in the country's planned WTE-based Integrated Waste Management Facility (IWMF). The first stage of the IWMF's development will allow it to process 2,900 tpd of incinerable waste, including 250 tpd of residential recyclables, 400 tpd of source-segregated food waste, and 800 tpd of dewatered sludge from the planned Tuas Water Reclamation Plant (TWRP), which will be integrated with the IWMF to form the Tuas Nexus. Through the water-energy-waste nexus, the Tuas Nexus facilitates synergies that boost Singapore's energy and resource recovery efficiency and land use optimization.
Auctions for three WTE projects, including one in Bandung, the capital of West Java, and two in Banten (Tangerang and South Tangerang), will get the country's ambitious 12-WTE plan off the ground.
The capitals of South Sumatra (Palembang), West Java (Bekasi), Central Java (Semarang, Surakarta), Bali (Denpasar), East Java (Surabaya), South Sulawesi (Makassar), and North Sulawesi (Manado) are all planning the construction of similar plants. A total of 234 MW of power will be generated once all 12 waste-to-energy facilities are operational.
The Thai government has created a number of financial incentives for incineration, gasification, fermentation, and landfill gas capture facilities, among other types of WTE plants.
According to the new Power Development Plan 2018–37, the government aims to have 30 percent of its energy come from renewable sources by the year 2037, which equates to a WTE goal of 500 MW. Preliminary estimates place the feed-in tariff for WTE plants at THB 3.66/kWH.
Investors from all over the world, including China and Japan, are looking at Vietnam with increasing interest. Many local governments have already committed to WTE plant construction and are actively seeking investors from a wide range of industries. Investing in WTE facilities that can process domestic trash at a rate of up to 9,300 tpd has been made easier with the publication of criteria by the Ho Chi Minh City Municipality. WTE electricity purchase costs are regulated by the government to be as high as USD 10.05 cents/kWh, which is much more than the cost of renewable energy sources like wind and solar.
As of this June, Malaysia will be home to the world's first commercial WTE facility.
The project at Tanah Merah, Negeri Sembilan, is expected to process 1,000 metric tons of solid trash every day while also generating enough energy (20–25 MW) to provide 25,000 homes.
The 400-ktpa Kwinana plant is now under development and is Australia's first WTE project. Ballarat, with an estimated cost of $300 million, and Swanbank, west of Brisbane, with an estimated cost of $400 million, are just two of more than 30 planned WTE projects now being considered.
Japan is more proactive than China in some respects, since it provides bundles that comprise WTE together with ancillary services including trash sorting, waste reduction, staff training, and recycling.
Key issues affecting development
Several governmental policies in Southeast Asian nations aim to promote and support WTE initiatives. The Indonesian government, for instance, has prioritized WTE plant construction projects as national strategic initiatives. However, efforts will need tight coordination and collaboration among numerous government players, such as the state utility as an off-taker of energy, municipalities for a supply of trash, and land sites, in order to produce a bankable PPP structure that assures steady, predictable cash flow for the WTE plants and therefore a viable risk structure for WTE projects.
Lenders and investors also consider the consistency and quality of trash to be a significant concern. There is sometimes a lack of resources and regulations in developing countries to properly classify garbage. In addition, there may be a great deal of "wet" waste in Southeast Asia, such as food waste, which is more difficult to burn, has a lower caloric value, and may fluctuate in kind and quality from year to year. This results in fluctuating power generation and uncertain profitability for incineration facilities.
Ash is another byproduct of WTE facilities that needs careful disposal; typically, this is done in landfills with protective linings to avoid pollution of nearby water sources.
The effectiveness of the incineration process and the energy mix that it is replacing may both affect whether waste to energy is a net benefit. Newer incineration facilities are equipped with more advanced pollution and dioxin filters to reduce their negative effects on the environment and human health. Governments in developing countries will need to make more expenditures in goods and resources in order to keep up with this technology.
Steps to consider
Yuen recommends a series of crucial measures to take before kicking off a WTE program. It's important for project planners to estimate the need for WTE capacity and then create a pipeline of projects to meet that demand. The quality of garbage pickup and disposal should be prioritized as part of this aid. Reasonable gate fees and, if relevant, electric fed-in rates should be used to determine economic viability.
Public awareness and understanding of the project, as well as the potential and limitations of WTE technology, must be fostered at every step of its development. Finally, planners should secure the complete support and profitability of the project by gaining the buy-in of local municipal and national governments.
The business sector has a wealth of expertise that local governments may tap into as they develop WTE initiatives using cutting-edge equipment. Long-term, quality trash contracts are available, as are financing options that may help assure fair tipping prices. Tariffs in power-offtake contracts may help make WTE installations economically feasible. In this respect, Singapore and other nations in the area are excellent examples to follow. In this way, programs that are deemed successful might provide a model for similar initiatives in neighboring nations.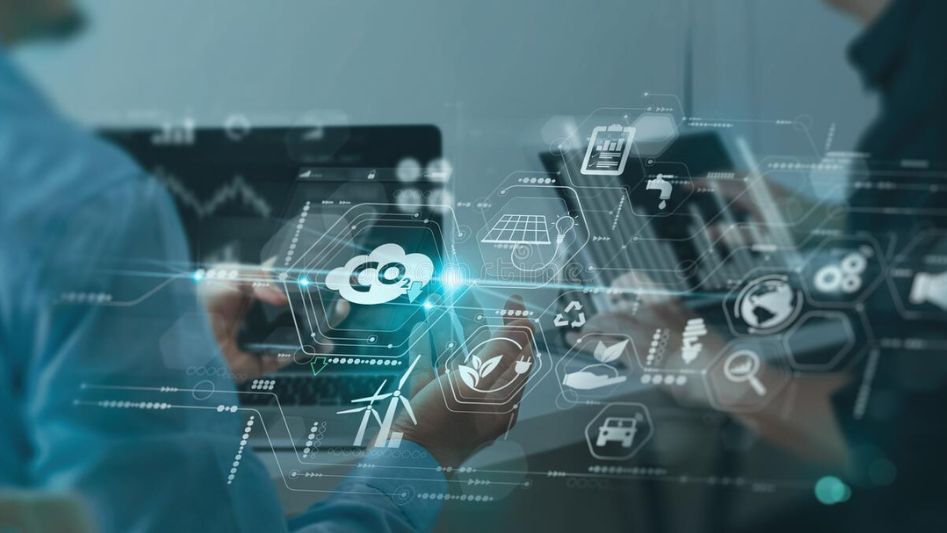 Conclusion
Opportunities and difficulties were found via a fast evaluation and analysis that zeroed in on trash quality and composition in the developing world. Researchers discovered that organic materials make up the bulk of garbage in third-world nations. Open dumping is the primary technique of trash disposal in most poor nations in SSA and SA. The percentage of organic waste ranges from 35% to 67% among developing nations, with an average of 50%. On the other hand, in emerging countries in SSA and SA, organic waste accounts for around 48.7% and 51.16 % of total garbage, respectively.
FAQ
Is WTE green energy?
While WTE systems' capacity to convert trash into ash and reduce landfill waste by as much as 90 percent is certainly valuable, the biggest advantage of WTE today lies in its potential to offer a valuable renewable energy source.
How can proper trash disposal help promote an environmentally friendly economy?
The expansion of the industrial economy is inextricably linked to the generation of garbage, which is of a magnitude beyond what the ecosystem can absorb and change on its own. Thus, waste management, which includes both collection and recycling, is seen as a vital part of the green economy.
Can you explain why waste-to-energy conversion is beneficial?
Waste-to-energy conversion is one way to drastically cut down on the quantity of trash that ends up in landfills. Produces a Great Deal of Power The power produced has the potential to meet at least half of the plant's electrical requirements.
You May Also Like
External Links